Archipel des Glénan
Les couleurs de la Polynésie (si, c'est vrai !) au large de la Bretagne. Eau transparente, sable blanc et grand soleil !!
Polynesian colours just a few miles from Brittany's coast.Transparent waters, white sand and sun... !!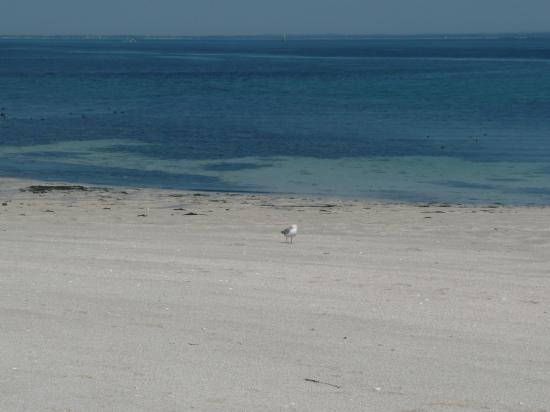 Port Ste Catherine et Port Louis
D'autres cordages, d'autres noeuds, et les goélands...
More fishermen's ropes and knots and some seagulls ...